Bedtime Tea
This is my go to bedtime tea, it has a calming and sedative component, helping me relax and let go of my cares.
Frequently Asked Questions
Why Ovvio?

Our teas and tisanes are ethically sourced, do not contain artificial additives, and have a point and purpose by offering a range of therapeutic benefits. Not only are our teas good for you, they taste great, blended from only the freshest organic ingredients available.

Are herbal teas safe to drink?

Our herbal tisanes have been therapeutically blended according to the principles of traditional herbal medicine. While most herbs are generally safe for everyday consumption, we do recommend having a discussion with your healthcare professional regarding any conditions you are specifically treating, including allergies or pregnancy-related concerns.

Are your teas organic?

We have sourced the most natural ingredients in line with our belief that our wellbeing is reliant on the quality and purity of what we put into our bodies. Our ingredients are sourced directly from around the world with all our teas and tisanes Australian certified organic. Where possible we will continue to source only the purest, organic ingredients.

What are your tea bags made from?

Our tea bags are made from a biodegradable woven mesh called Soilon, which is derived from a corn starch. As a non-toxic, environmentally friendly material, they can be composted completely and make the perfect filter for teas and herbs alike.

How long will it take to receive my order?

We ship from our warehouse in Brisbane and offer Australia-wide delivery for a flat-rate of $10 or free shipping for all orders over $100.

Estimated delivery times to metropolitan areas:

QLD & NSW: 2 Days

VIC: 3 Days

Rest of Australia: 3-5 Days
RELISHED BY AUSTRALIA'S ICONIC VENUES
EMIRATES ONE&ONLY
WOLGAN VALLEY
Escape into the wild on your Australian adventure. One&Only Wolgan Valley, located within the World Heritage-listed Greater Blue Mountains, is a conservation-based resort that brings together luxury and breath-taking nature. Ovvio completes the in-house experience of natural luxury for every visitor.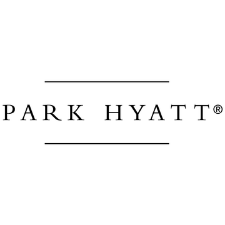 PARK HYATT
SYDNEY
One of Sydney's most iconic hotels, the Park Hyatt is a favourite for celebrity visitors and luxury seekers alike. Ovvio's signature Park Hyatt blend was created in collaboration with the hotel and can be selected as an exquisite accompaniment to their ever-popular afternoon tea.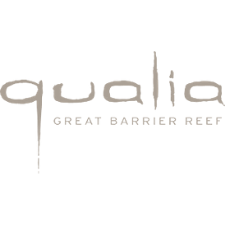 QUALIA
GREAT BARRIER REEF
A private world of sensory perfection. Qualia is situated on the northernmost part of Hamilton Island, surrounded by the natural wonder of the Great Barrier Reef with views across the Coral Sea and Whitsundays. An holistic experience made extra by the night time ritual of Ovvio tea served to every guest.
Bedtime Tea
This is my go to bedtime tea, it has a calming and sedative component, helping me relax and let go of my cares.