SOFT, HEALTHY SKIN WITH TEA, TONICS, FOOD & CULT SKINCARE PRODUCTS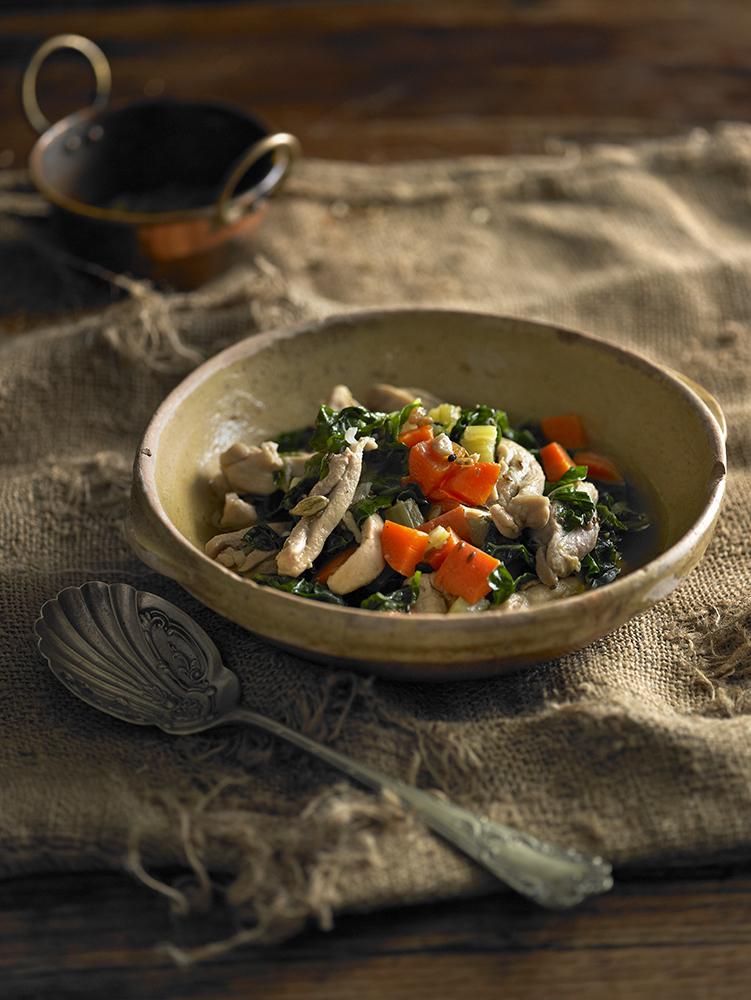 We've been feeling a little dry lately and it's seems you've been feeling the same way. What can I do or take for my dry, winter skin has been the most common question asked in our store and clinic. We're not completely immune either but we do have a few ideas on how to help prevent skin escalating from dry skin to sore, red and flaky skin and bring it back to it's natural, supple and juicy softness.
FOOD & SUPPLEMENTS:
Vitamin A & D Rich Foods.

 

These include organic livers, fermented cod liver oil, pastured egg yolks, cultured ghee and butter. Vitamin A promotes cell turnover in the skin and prevents skin from becoming keratinized, scaly, rough and dry. It down regulates sebum production which contributes to acne. Blue Ice Fermented Cod Liver Oil by Green Pastures is available through our clinic/store without prescription. Dose: 1 teaspoon per day or 2 caps 2 per day after meals.
Vitamin E Rich Foods.

 

These include organic: leafy greens, wheatgerm oil, sunflower seeds, almonds and olive oil. Vitamin E is anti-inflammatory and defends the skin against free radicals and provides protection against harmful UV rays. Go Mediterranean and coat your food with extra, extra virgin olive oil.
Vitamin K2 Rich Foods.

 

These include pastured chook eggs yolks, cultured ghee and butter and organic livers. Vitamin K2 prevents the calcification of skin's elastin. Elastin is the protein that gives skin the ability to spring back, to help smooth out lines and wrinkles by depositing calcium and other minerals where necessary. Butter oil is combined with Blue Ice Green Pastures Cod Liver Oil. Make sure to tell us you want the combined blend for extra fat soluble vitamin benefits.
Omega 3 Rich Foods.

 

These include wild salmon, sardines, anchovies and pastured beef, lamb and eggs. Omega 3 helps reduce dryness, inflammation and prevents hyperkeratinization of sebaceous follicles also known as keratosis pilaris. This looks like chicken skin – rough, red and bumpy usually appearing on the upper thighs, buttocks and upper arms. WomenSense RxOmega-3 Supplement, a rich source of fish oil, evening primrose oil and flaxseed oil, can offer an extra boost. Available from our clinic/store without a prescription. Dose: 2 cap 2 per day after meals.
Vitamin C Rich Foods.

 

These include bell peppers, guava, dark leafy greens, broccoli, Brussels sprouts, kiwi, citrus fruits, strawberries and the richest source – Australian Kakadu Plum. Vitamin C is involved in the regulation of collagen, a structural protein necessary for the extracellular stability of skin, promotes faster skin healing, decreases dry skin and prevents the formation of scar tissue. Vitamin C is also an antioxidant that regulates collagen synthesis, forms barrier lipids, regenerates vitamin E, and provides protection from harmful UV rays. Check out our

 

C Strength Citrus Tea

 

and Rejuvenate C Elixir by Ovvio (only available through our clinic).
Vitamin B5 (Pantothenic Acid) Rich Foods. These include pastured chook egg yolks, organic broccoli and grass fed organ meats. B5 increases the levels of glutathione in the cells, which helps reduce the effects of sun damage, pollutants and other stressors and thereby reducing the signs of aging and prevent wrinkles.
Zinc Rich Foods. These include oysters and sustainable fish and seafood. Zinc improves wound healing, reduces inflammation, protects skin against UV rays and helps transport vitamin A in blood. Zinc piccolinate by Thorne is available without prescription from our clinic/store. Dose as directed.
Sulfur Rich Foods.

 

These include organic: garlic, onions, Brussels sprouts, broccoli and kale. Sulfur is necessary for collagen synthesis or insufficient production of collagen as we age. It is one of the major contributors to the development of wrinkles and rapidly ageing skin.
HERBAL TEAS: Our No: 30 C Strength Citrus Tea is not only an antidote to winter ailments, it is the richest tea in Vitamin C as mentioned above, Vitamin C helps create soft, supple, juicy skin. Drink 3 strong cups per day. Technically not a tea but something we created, our Rosie Glow Latte Powder, a blend of organic, dried rose petals, pomegranate and beetroot, dehydrated and powdered. You can add this to smoothies and hot milk for extra antioxidants and skin healing nutrients. It's bright pink pigment also adds a blush to the cheeks, improves circulation and revitalizes the skin.
SKINCARE: We can't go past MV Skincare. MV Jojoba Oil to take off eye make-up, no dry wrinkles for us and two products we simply can't live without is the MV Daily Soother Booster Oil, applied under the Rose Soothing & Protective Moisturiser. Check out the blog aptly called Operation Winter Skin by MV MV Skincare is available through our Paddington Store.
MAKE UP: Our obsession with nourishing, natural RMS Beauty from Mecca Cosmetica in Paddington. We love it so much, we even ask our make up artist to only use RMS.